Peter Allman is a man with an astonishing variety of talents. He's a singer, songwriter/poet, actor, producer, performer and social media enthusiast, community booster and writer. He does all this while being an adult student, studying and actively involved with webcasting at West LA College with an aim to completing a degree in media studies. When asked how he manages to keep all these balls in the air, he replied, "time management, that's the key." Judging from his success in so many diverse areas, he's certainly a time management aficionado. With thousands of radio and television interviews of entertainers, celebrities and movie stars behind him, he is an excellent source of advice on how to get ahead in an acting career.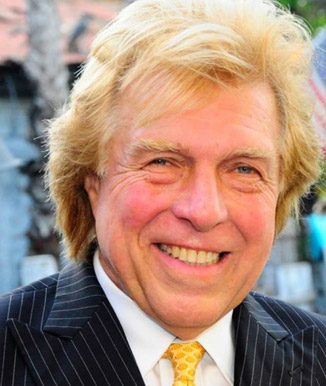 Allman's knowledge of the film industry was gained through first-hand experience as producer and active distributor of such films as Vatos Locos 2011, Killer Priest, Brando Unauthorized and Saving Little Italy with Vinny Vella. He also took on acting roles in these films. "I am really passionate about making movies," says Allman. "Movies influence people and I want to produce movies that will educate, and at the same time, entertain. Films that make the audience aware of the situation in our society."

Allman is a great believer in the idea that actors should really consider taking on different roles in filmmaking to increase their knowledge of every aspect of the industry. He believes that actors can make great directors and astute producers. The more a professional gets to know about their industry on every level, the greater their potential contribution.

Peter is currently in the final stages of pre-production of a film about soccer – "the most popular sport on the planet," he hastens to add. For the movie The Beautiful Game, The Beautiful Season, Allman has Joe Guinan working as the casting director. He reports that actors Eric Roberts, Tom Hallick and Said Faraj are on board for the project that is scheduled to begin in shooting in 2017.




With credentials such as these, Peter Allman, is a very reliable source for advice about getting started and moving ahead in the acting profession. He is emphatic when he says, "actors must be passionate and assertive." "There is nothing better at the beginning than getting your feet wet. Get on set as an extra, do student films." He advises every actor to have a presence on the Internet Movie Data Base (IMDb) and elsewhere on the web where they can make their talent reel available. "If you want to succeed in the business," says Allman, "you have to be seen." Taking charge of your visibility and being willing to be pro-active about expanding your experience is the hallmark of a motivated actor.

The importance of networking in the acting profession says Allman, "can't be overstated. Always be prepared to win friends and influence people." At auditions an actor should "always be taking care of business. Be professional, be courteous and network with everyone you can." Approach an audition thinking positively, "I am setting out to meet people and make contacts and that's going to be interesting." If you don't get a callback, deal with it affirmatively. Allman says you must tell yourself, "the part just wasn't for me." Avoid bitterness at all costs because it "shows in your personality and affects your skills as an actor." This advice is in keeping with Allman's overall approach for an actor to improve and expand their knowledge of the business.

Possibilities for networking are virtually unlimited in the profession. Allman counsels actors to attend functions in the industry, go to screenings and talk with other actors, producers and directors. Always, "express sincere interest in what they are talking about. Things happen. Control your destiny."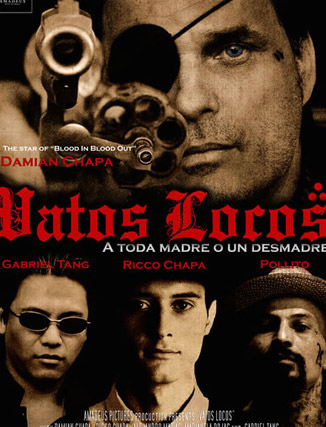 Today, more than ever before, there are opportunities for actors to get their work in front of audiences. Allman is an expert at this, having taken his films to festivals, licensing and promoting them in foreign countries as well as putting his celebrity interviews up on You Tube. There are several avenues for actors who have produced and perhaps directed their own films to get them seen and earn a return on their investment.

Allman is a proponent of visualization as a means to achieve goals. He believes that this is particularly important in the acting profession where distractions can impede progress.

He recommends writing down exactly what you want to accomplish and reading your goals every day. "That alone will work on the conscious and unconscious mind. It will keep you moving forward to do what you want to do." Among Allman's many credits is his work as a motivational speaker, particularly for audiences of people who have suffered serious setbacks in life. His message is overwhelmingly positive in that disappointments in the past can be turned into learning opportunities for the present and give direction for the future.




One of Allman's passions that come up again and again in his interviews with celebrities is his desire to have his subjects share how they overcame obstacles in their lives. Indeed, there is an altruistic streak running through everything Allman does. "I like to take a position that sets people off in a positive direction and to influence people to do positive things." His commitment to social justice is evident in his films. A while back he produced a video Winds of Freedom that expanding the audience for a live, multi-media, symphonic concert created by Alex Ayzin. The music and images are intensely moving devices inspiring world peace.

Peter Allman has used his many talents to forward his commitment to the empowerment of actors. His significant contribution to the film industry in a wide number of capacities gives credibility to his advice and role as a positive mentor.