But you wouldn't know that from the chorus of boos that rained down upon their presence at The Cannes Film Festival. No doubt that happened because Netflix isn't necessarily a cinematic entity, but they are representing themselves in competition (with Okja) at a féte that celebrates cinema in the theaters. This is a fascinating conflict because the filmic artists who hole up at Cannes are not the same filmmakers as the moviemaking money whores who are running the studios and won't greenlight anything that doesn't kick off or continue a franchise or try to cash in on nostalgia. So, the Cannes naysayers have a point, but they're a minority on this side of the Atlantic.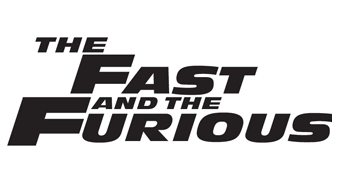 Netflix is an interesting conversation. SO much to talk about, not the least of which is how often I struggle to find a MOVIE on Netflix, amongst all the TV shows and comedy specials.

Of the top twenty movies in the U.S. so far this year, only three of them (Get Out, Split & The Boss Baby) are original. Other than that, pirates, superheroes, Legos, Minions, Cars, Transformers, Aliens, Mummies, Power Rangers, King Kong, Fast and Furious and Beauty and the Beast, we've been here a million times before. So where do the original films go? Where do the riskier projects go? They're going to Netflix.




There's a place in the industry for both blockbusters and director-driven projects, that's been proven in the past, but I fear the blockbuster mentality has taken over more than ever. When Lucasfilm screws with Gareth Edwards and fires Chris Miller and Phil Lord from the Han Solo film, they're not exactly embracing the directorial signature. So, if a director has a vision, like Baz Luhrman, Angelina Jolie, David Ayer, Duncan Jones and reportedly Martin Scorsese, they go where they're allowed to deliver their film, their way. David Lynch has sworn off films, jumping to Showtime to make whatever the hell this season of Twin Peaks is, HIS way. I know there's a lot of money on the line, but why did you hire ____ in the first place?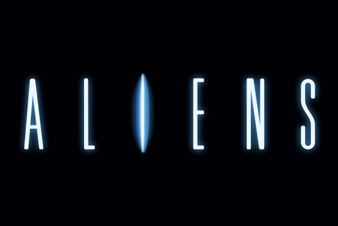 Netflix's latest release, Okja, is from Korean director Bong Joon Ho, who had a notable run-in with Harvey Weinstein over his last film, the remarkably original sci-fi film Snowpiercer. Weinstein's company is a great distributor of independent-minded films, and Quentin Tarantino's biggest champion. And yet he meddled when it came to the final cut of the theatrical release of Bong's epic, despite its successful run in Korea and France.

Bong objected. The result? The Weinstein Co. released Snowpiercer in about 1/10th the original number of screens in the U.S., like it was some kind of punishment for not going along with the boss. This isn't even chowderheaded big studio thinking, this is the supposedly indie-friendly Weinstein Company.




My point is, this type of behavior isn't going to keep your directors happy – they'll be jumping ship for Netflix where they can do their thing, their way. Ashton Kutcher was recently on The Howard Stern Show and said that's the very model used to create his show The Ranch. Kutcher wanted to come to Netflix with a new show and they just gave him the money and trusted him to deliver. Lo and behold, The Ranch is successful and in season two with Kutcher as EP. It's great to see artists have somewhere to go, but I also love the cinema, and if the marginalizing of the director's role and vision doesn't change (coupled with the general public's lack of care about any of this), there won't be a cinema very, very soon.

It's no surprise, then, that as much of a fan as Bong Joon Ho is of the big screen, his Okja comes to the states by way of Netflix. Watching Okja, you can quickly see how it would scare the hell out of a studio suit: there's over-the-top acting, a giant pig-like beast that poops routinely and comedy in the most unlikely of places. It risks early and often, you're either on board soon or in for a long movie.

Okja had a theatrical run here in Los Angeles at The iPic and in Santa Monica. The great New Beverly Cinema in Hollywood ran it for a week as well, but everyone else will have to hit Netflix to see it. Cannes attendees, you need to realize that you and Director Bong are fighting the same fight – against under qualified, lazy studio executives. Cannes boo-ers, you need to redirect your yelling at them, 'cause Bong made a film that is squarely in your camp.