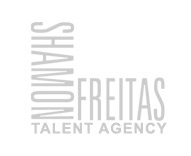 First Impressions

Working talent understands the value of self-promotion when working with casting directors or clients, but don't forget to save some of that charm for your friendly, local agents! Being a joy to work with never goes out of style, but it's arguably never more important than when making a first impression. At Shamon Freitas, when we invite a prospective talent in for an initial interview, we aren't just looking for a fresh face and an impressive resume—we're looking for strong eye contact, warmth, a dynamic and engaging personality, and professionalism. Bring hard or digital copies of your pictures (and resume, if applicable), arrive ten minutes early, and greet everyone you meet with a smile and a handshake.

Bonus points for keeping your phone in your pocket (we all have emails to send and Instagram feeds to scroll through, but it's important to prioritize in-person meetings). You want to impress a singular message upon your prospective agents: I'm not only talented, but hardworking, responsible, and pleasant! That's the kind of message that impresses us and makes us excited to work with you.


Communication

Once you've been signed, prompt, reliable communication is the bread and butter of the talent-agent relationship. The lifespan of booking a job can be a mere 24 hours. Sometimes a client calls us at 4:00pm looking for talent to book for tomorrow. When this is the case, we immediately call and email our talent to check their availability. Talent who respond quickly—with a yes or with a no—are not only more likely to book this particular job, but are also cultivating a reputation of communicative reliability with their agents. Agents want to know that their talent are quick, organized, and responsible. The next time we're in a pinch, we're sure to remember who got back to us right away and who we never heard back from last month!


Social Media

Many talent have taken to promoting their careers through social media. Nothing makes an agent's heart swell with pride so much as seeing talent have an awesome time at a shoot or checking out the final version of a project. Always tag your agency on posts relating to jobs you got through them. This not only gives us the option to repost and helps both talent and agent to build their brands, it gives us a glimpse of you on the job and is sometimes the only opportunity we get to enjoy the process and the final project! On another note, always ask the client first for permission before posting anything with their name, brand, or specifics of the project.


Mutual Loyalty

As your agents, we're in the business of representing, promoting, and advocating for YOU. We spend our time working to secure you the best jobs—the most fun, the most professionally advantageous, and the best paying. After all, that's how we make our own living! But loyalty needs to be reciprocated. If a client attempts to book you directly, ask them to get in touch with your agency. Always book jobs through your agent. Remember: what goes around comes around. If your agent sees your name on a call sheet or a photo on Instagram for a job they don't recognize, as often happens in cases like this, you've compromised a relationship built on mutual trust. You have an agent for a reason—use them!


Mutual Representation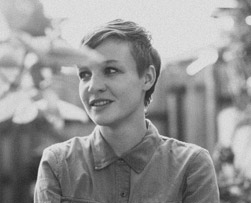 The essential job function of an agent is to represent talent. Talent, however, represents not only themselves but also their agency every time they meet a client or walk onto a shoot. In this sense, talent and agencies have a symbiotic relationship. At Shamon Freitas, we often hear directly from clients after a job's wrapped—your models were so professional and great in front of the camera, that actor was a joy to work with!

When we receive feedback like this, or, less often, when we receive negative feedback, the entanglement of talent and agents becomes clear. In other words, when clients have a great experience working with talent, they often come back for more. A great agency helps talent get great jobs, yes. But at the same time, great talent often get agencies great jobs. Now that's what I call success by symbiosis!

Caroline Raedeker-Freitas holds a Bachelor's degree in History and a Master's degree in Rhetoric and Writing. Before becoming a talent agent, she worked in retail and nonprofit management and taught writing. As a lover of beauty and the arts, Caroline is passionate about working alongside the amazing actors, models, voiceover talent, and spokespeople of San Diego.